Description
DUAL-SIDED FOR THE TOUGHEST JOBS, WHEN YOU REALLY NEED TO CUT THROUGH THE DIRT.
WHAT ARE HEAVY-DUTY PRO+ WIPES?
Hand & tools cleaning for professionals.
Heavy-duty industrial strength cleaning & Dermatologically tested.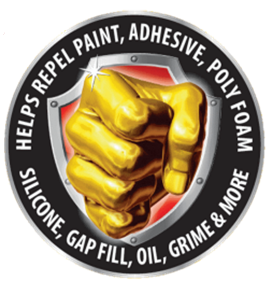 Ideal for heavy-duty use on the toughest stains and dried-on dirt, our industrial strength dual-sided 'scrub & clean' Heavy-Duty PRO+ wipes offer the fastest deepest clean ever. Containing no fewer than four powerful cleaning agents and four dermatologically tested skin conditioners, Big Wipes 4×4 hygienic wipes are an ideal hand wipe for professionals. Even tougher on grime and even kinder to your hands. Perfect for where soap and water are not available, cleaning your hands & tools. Big Wipes are an ideal hand cleaning solution for busy trade professionals, who spend much of their time on the move with limited access to a sink.
The orange scrub and clean fabric yield fantastic cleaning results that are enhanced by the 4 x 4 formula. Textured and dual-sided, the scrub face of the wipe removes even the most stubborn grime, while the smooth face absorbs any excess. The firm grip, no slip textile ensures reduced slippage, high tear resistance and no pilling.
All our wipes are dermatologically tested and assessed to the latest USA OSHA 29CFR 1910.1200, Prop 65, Canadian WHMIS and EU Regulation 1223/2009 for cosmetic products.
ZERO levels of skin irritation recorded during controlled patch test by dermatologists. The water-based formula is free from preservatives and biodegradable.
NSF registered. The Nonfood Compounds Registration program verifies the safety of products to be used in food and beverage processing facilities to minimize adverse health effects and protect the environment. Registration #160150.
No other cleaning wipes available to the USA professional trade can remove as many substances so quickly and effectively while being so gentle to your skin.
Big Wipes Heavy-Duty, Multi-Purpose and Multi-Surface Wipes 80 wipe tubs are covered by US patents nos. D704057, D741181 and D741717